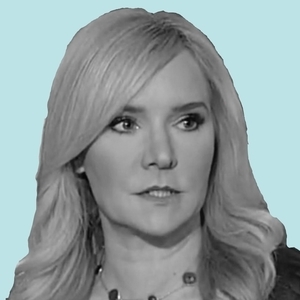 A.B. Stoddard
Special guest
A.B. Stoddard is an associate editor and columnist at RealClearPolitics. She has covered the U.S. Congress since 1994, for States News Service, The Hill newspaper, and as Senate producer for ABC News.
A.B. Stoddard has been a guest on 3 episodes.
March 28th, 2019 | 32 mins 32 secs

collusion, conspiracy, john mccain, lindsey graham, mueller investigation, obamacare, russia, trump, william barr

A.B. Stoddard joins host Charlie Sykes to discuss her story about Johnny Isakson's rebuke of President Trump, why Lindsey Graham isn't sticking up for his lifelong friend, A.G. Barr's letter on the Mueller Report, the two gifts recently given to Democrats, and why the Trump administration pivoting to Obamacare repeal has become a political nightmare for Republicans.

March 14th, 2019 | 41 mins 31 secs

2020, beto o'rourke, betomania, impeachment, national emergency, paul ryan, pelosi

A.B. Stoddard joins host Charlie Sykes to discuss 2020 and Betomania, why Speaker Pelosi isn't itching to pursue impeachment, the problems caused for Democrats by the renegade band of freshmen members, Paul Ryan's strange re-emergence, the Senate's national emergency vote, and why President Trump doesn't make deals, rather, he makes fights.

January 31st, 2019 | 32 mins 55 secs

a.b. stoddard, chris christie, shut down, trump, wall

On today's Bulwark Podcast, A.B. Stoddard and Jonathan V. Last join host Charlie Sykes to discuss Chris Christie's new book, the wall, and the potential for a second government shutdown.