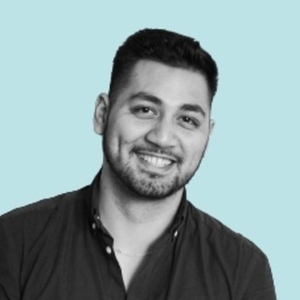 Albert Samaha
Special guest
Albert Samaha is an investigative journalist and deputy editor at BuzzFeed News, and author of Never Ran, Never Will: Boyhood and Football in a Changing American Inner City, which was winner of the New York Society Library's 2019 Hornblower Award and a finalist for the 2019 PEN/ESPN Literary Sports Writing Award. For his forthcoming book, Concepcion: An Immigrant Family's Fortunes, he was awarded a Whiting Foundation Creative Nonfiction Grant. His reporting led to a Mississippi police captain's resignation in 2015, helped get a wrongfully convicted man freed from a New York prison in 2017, led six states to pass bills strengthening their police sexual misconduct laws in 2018, and forced more than a dozen companies to implement additional safety protocols for food and service workers during the 2020 Covid-19 pandemic. He lives in New York City.
Albert Samaha has been a guest on 1 episode.
April 6th, 2021 | 42 mins 13 secs

conspiracy theories, elections, electorate, family, gop, parents, qanon, society

On today's Bulwark Podcast, Albert Samaha joins Charlie Sykes to discuss his BuzzFeed story: My Mom Believes In QAnon. I've Been Trying To Get Her Out.