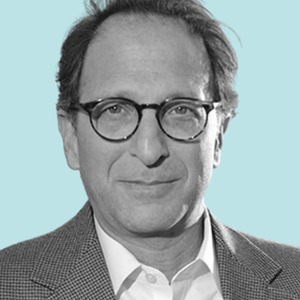 Andrew Weissmann
Special guest
Andrew Weissmann is a Distinguished Senior Fellow with the Center on the Administration of Criminal Law. He served as a lead prosecutor in Robert S. Mueller's Special Counsel's Office (2017-19) and as Chief of the Fraud Section in the Department of Justice (2015-2019).
During his previous tenure at NYU Law (2013-2015), Weissmann was a Senior Fellow at both the Reiss Center on Law and Security and the Center for the Administration of Criminal Law. He taught courses in national security and criminal procedure.
From 2011 to 2013, Weissmann served as the General Counsel for the Federal Bureau of Investigation. He previously served as special counsel to then-Director Mueller in 2005, after which he was a partner at Jenner & Block in New York City. From 2002-2005, he served as the Deputy and then the Director of the Enron Task Force in Washington, D.C., where he supervised the prosecution of more than 30 individuals in connection with the company's collapse. Weissmann was a federal prosecutor for 15 years in the Eastern District of New York, where he served as the Chief of the Criminal Division. He prosecuted numerous members of the Colombo, Gambino, and Genovese families, including the bosses of the Colombo and Genovese families. Weissmann has extensive experience in private practice. Weissmann won the largest Financial Industry Regulatory Authority arbitration award in history. He has taught criminal law and procedure at Fordham Law School and Brooklyn Law School. He holds a Juris Doctor degree from Columbia Law School and was on the managing board of the Columbia Law Review. He has a Bachelor of Arts degree from Princeton University and attended the University of Geneva on a Fulbright Fellowship.
Andrew Weissmann has been a guest on 1 episode.
October 6th, 2020 | 58 mins 44 secs

andrew weissman, coronavirus, covid-19, doj, donald trump, mueller report, robert mueller

On today's Bulwark Podcast, Tim Miller joins host Charlie Sykes to discuss the most bizarre photo op ever, and Andrew Weissmann joins to chat about his new book: "Where Law Ends: Inside the Mueller Investigation."