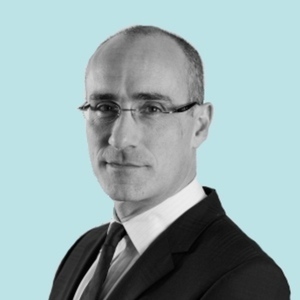 Arthur Brooks
Special guest
Arthur Brooks is a bestselling author, a social scientist, and the outgoing president of the American Enterprise Institute. Arthur works with top scholars, policymakers, and elected officials to fight for for all Americans' access to free enterprise and earned success.
Arthur's path to Washington, DC, has been anything but typical. At 19, he left college to play the French horn professionally. He toured internationally and recorded several albums, eventually landing in the City Orchestra of Barcelona.
In his late 20s, Arthur returned to the US and completed his bachelor's degree by correspondence. He went on to earn a Ph.D. in public policy, focusing on microeconomics and mathematical modeling. After completing his doctorate, he spent 10 years as a professor of public administration.
Arthur is a Washington Post columnist, and a frequent radio and TV commentator. A Seattle native, he has been married for 27 years to his wife, Ester. They live in Maryland and have three children.
Arthur Brooks has been a guest on 1 episode.
March 18th, 2019 | 32 mins 53 secs

argument, arthur brooks, debate, persuasion

On today's Bulwark podcast, outgoing AEI President Arthur Brooks joins host Charlie Sykes to discuss his new book "Love Your Enemies: How Decent People Can Save America from the Culture of Contempt", how Twitter, television, and the outrage industrial complex inhibits our ability to persuade each other.