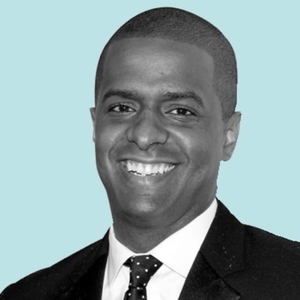 Bakari Sellers
Special guest
Bakari Sellers made history in 2006 when, at just 22 years old, he defeated a 26-year incumbent State Representative to become the youngest member of the South Carolina state legislature and the youngest African American elected official in the nation.
He is author of My Vanishing Country: A Memoir.
Sellers earned his undergraduate degree from Morehouse College, where he served as student body president, and his law degree from the University of South Carolina. He has followed in the footsteps of his father, civil rights leader, Dr. Cleveland Sellers, in his tireless commitment to public service while championing progressive policies to address issues ranging from education and poverty to preventing domestic violence and childhood obesity.
Sellers practices law with the Strom Law Firm, LLC in Columbia, SC.
Sellers is a CNN contributor and is married to Ellen Rucker.
Bakari Sellers has been a guest on 1 episode.
June 5th, 2020 | 46 mins 29 secs

bakari sellers, donald trump, george floyd, orangeburg massacre, protests, racism

On today's Bulwark Podcast, Bakari Sellers joins Charlie Sykes to discuss his new book "My Vanishing Country: A Memoir" and the unrest and protests over the death of George Floyd.