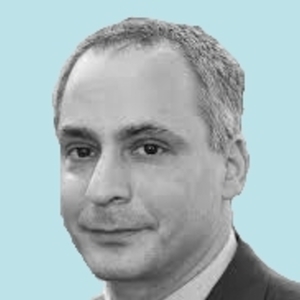 Benjamin Wittes
Special guest
Benjamin Wittes is a Senior Fellow at the Brookings Institution, and Editor in Chief of Lawfare.
Benjamin Wittes has been a guest on 3 episodes.
April 22nd, 2019 | 44 mins 43 secs

benjamin wittes, lawfare, mueller report

Lawfare's Benjamin Wittes joins host Charlie Sykes to discuss his reading diary of the Mueller Report.

February 20th, 2019 | 39 mins 44 secs

andrew mccabe, donald trump, fbi, justice thomas, mueller probe

Lawfare editor-in-chief Benjamin Wittes joins host Charlie Sykes to discuss the rollout of Andrew McCabe's new book, a look at his tenure at the FBI, and an update on the Mueller Investigation and President Trump's transparent efforts to discredit law enforcement and his investigators. Also, a discussion about Justice Clarence Thomas and his views on stare decisis and Times v. Sullivan.

January 8th, 2019 | 31 mins 57 secs

border wall, doj, matthew whitaker, mueller investigation, national emergency, president donald trump, william barr

Lawfare's Benjamin Wittes joins Charlie Sykes to discuss President Trump's address to the nation, what might happen if he declares a national emergency to build a border wall, the latest in the DOJ and the Mueller investigation.