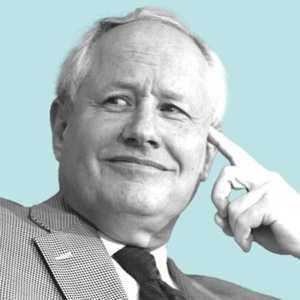 Bill Kristol
Special guest
William Kristol was the editor at large of The Weekly Standard, is a regular on ABC's This Week and on ABC's special events and election coverage, and appears frequently on other leading political commentary shows. Before starting The Weekly Standard in 1995, Mr. Kristol led the Project for the Republican Future, where he helped shape the strategy that produced the 1994 Republican congressional victory. He served as editor for 21 years.
Bill Kristol has been a guest on 3 episodes.
January 7th, 2019 | 19 mins 59 secs

2020 election, donald trump, jonathan last, politics, primaries, the bulwark, trumpism

In the first official Bulwark podcast, editor-at-large Bill Kristol and executive editor Jonathan V. Last join host and editor-in-chief Charlie Sykes to discuss the future of conservatism, the fate of Trumpism, the weird political moment, and how The Bulwark fits into it all.

January 3rd, 2019 | 20 mins 34 secs

bill kristol, bulwark podcast, charlie sykes, conservatism, donald trump, mitt romney

Charlie Sykes is joined by Bill Kristol to discuss how Senator Mitt Romney's Washington Post op-ed has Trumpland in a panic.

December 21st, 2018 | 33 mins 47 secs

The conservative movement is in full-fledged civil war, the wheels appear to be coming off the Trump Train, and Charlie Sykes and Bill Kristol couldn't be more excited for the holidays.