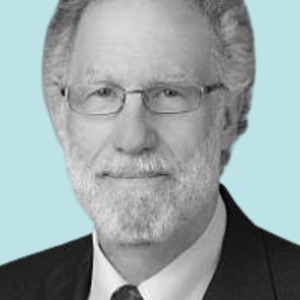 Bob Bauer
Special guest
Bob Bauer served as White House Counsel to President Obama. In 2013, the President named Bob to be Co-Chair of the Presidential Commission on Election Administration. He is a Professor of Practice and Distinguished Scholar in Residence at New York University School of Law (on leave), as well as the co-director of the university's Legislative and Regulatory Process Clinic.
Bob Bauer has been a guest on 2 episodes.
October 27th, 2021 | 44 mins 47 secs

biden, bipartisan, clinton, constitutional, democrats, house, inspectors general, jan 6, metaxas, presidential pardons, presidential power, republicans, riot, senate, separation of powers, subpoena power, trump

Presidents of both parties have been exploiting loopholes for years. Trump showed just how urgent the problem of presidential overreach is. Bob Bauer and Jack Goldsmith join Charlie Sykes on today's podcast.

September 15th, 2020 | 43 mins 26 secs

after trump, bill barr, courts, doj, emergency powers, independence, justice, law, statutory reforms, unitary executive

On today's Bulwark Podcast, Jack Goldsmith and Bob Bauer join host Charlie Sykes to discuss their new book: "After Trump: Reconstructing the Presidency."