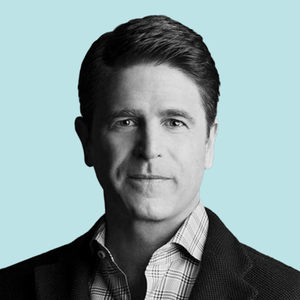 Brad Thor
Special guest
Brad Thor is the #1_ New York Times_ bestselling author of nineteen thrillers, including: Spymaster ("One of the all-time best thriller novels" – The Washington Times), The Last Patriot (nominated best thriller of the year by the International Thriller Writers Association), Blowback (One of the "Top 100 Killer Thrillers of All Time" – NPR), Foreign Influence (One of Suspense Magazine's best political thrillers of the year), and The Lions of Lucerne ("One of the best political thrillers ever" – Barnes & Noble).
His newest title, Near Dark, will be published in June, 2020.
Brad Thor has been a guest on 2 episodes.
March 31st, 2020 | 43 mins 2 secs

coronavirus, covid-19, donald trump, leadership

On today's Bulwark Podcast, NYT Best Selling Author Brad Thor joins host Charlie Sykes to talk about leadership, or lack thereof, during the Coronavirus pandemic, the President's trouble with truth, and why he likely won't be able to tweet his way out of it.

June 11th, 2019 | 41 mins 38 secs

books, brad thor, middle east, novels, politics, thrillers, writing

Brad Thor joins host Charlie Sykes to discuss what it's like writing political thrillers in a thrilling age. He talks about his experience seeing what his characters do in the real world, why he's not going to primary Trump, and the current state of tribalism in conservative politics.