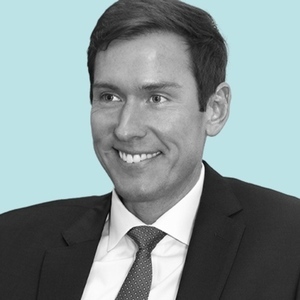 Brendan Buck
Special guest
Brendan is one of Washington's top communications strategists and has been at the center of the biggest policy and political battles of the last decade. At Seven Letter, Brendan taps his unique experience to counsel corporations, associations and non-profits on message strategy, media engagement, ally development and reputation management.
With the rare distinction of having served two consecutive Speakers of the House, Brendan has an acute understanding of the convergence of Capitol Hill, the White House and the media. Prior to joining Seven Letter, Brendan spent more than a decade on Capitol Hill, where he navigated countless crises and helped drive the enactment of landmark tax, trade and budget legislation. Most recently, he was counselor to House Speaker Paul Ryan, leading messaging and communications strategy for the speaker and the broader House Republican leadership team. Before that, Brendan served as communications director at the House Ways and Means Committee, where he shepherded enactment of bipartisan Trade Promotion Authority legislation.
Brendan also spent time working in corporate communications, serving as vice president for communications at America's Health Insurance Plans. At AHIP, he was the insurance industry's top spokesman and drove a major campaign on health care affordability.
Prior to that, Brendan was press secretary to House Speaker John Boehner. Under Speaker Boehner, Brendan worked extensively with the White House press corps to shape the coverage of the Obama administration. Brendan was also on the 2012 Romney-Ryan presidential campaign, serving as press secretary to the Vice President nominee. He's held several other senior communications roles on Capitol Hill, including for now-Republican Leader Kevin McCarthy and former Rep. Tom Price.
In 2017, POLITICO named him to its inaugural Power 30 list. He was also named a '40 Under 40' alumnus by the University of Georgia, which is where you can find him many Saturdays during football season.
Brendan works in the Seven Letter Washington, D.C. office.
Brendan Buck has been a guest on 1 episode.
November 19th, 2020 | 45 mins 2 secs

donald trump, elections, georgia, house races, joe biden, nationalism, populism, qanon, rudy giuliani, senate, stacey abrams

On today's Bulwark podcast, Brendan Buck joins Charlie Sykes to discuss how Joe Biden won Georgia, and what to look for in its upcoming special elections for both of its Senators.