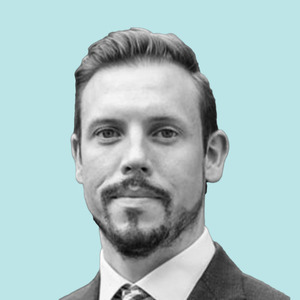 Brian Klaas
Special guest
Dr. Brian Klaas is an Associate Professor in Global Politics at University College London and a columnist for The Washington Post. Klaas is also a frequent television commentator and political consultant. He was previously based at the London School of Economics and the University of Oxford.
Klaas has advised governments, US political campaigns, NATO, the European Union, multi-billion dollar investors, international NGOs, and international politicians. 

His writing has also recently been featured in The New York Times, The Guardian, Foreign Affairs, the Financial Times, Newsweek, The Telegraph, The Los Angeles Times, USA Today, Foreign Policy, Christian Science Monitor, Quartz, Libération (France), L'Express (France), The Globe & Mail (Canada) and many other publications. Klaas is a regular commentator on a wide array of international media outlets too, including MSNBC, CNN, BBC News, Sky News, NPR News, CNBC, Bloomberg TV, BBC World Service, Monocle 24, France 24, and many others.

Prior to becoming an academic, Dr. Klaas worked on US campaigns -- including serving as the Policy Director / Deputy Campaign Manager for Mark Dayton's successful bid for Governor of Minnesota.

Klaas, an American, speaks French and is proficient in Arabic in addition to his native English.  He received his DPhil in Politics from the University of Oxford (New College), an MPhil in Comparative Government from the University of Oxford (St. Antony's), and a Bachelor of Arts (Summa Cum Laude; Phi Beta Kappa) from Carleton College.

Brian Klaas has been a guest on 1 episode.
November 16th, 2021 | 44 mins 59 secs

authoritarians, bannon, boardrooms, central african republic, corruption, despots, dictators, job interviews, kids soccer teams, lauren boebert, leaders, leadership, marjorie taylor greene, middle management, narcissism, new zealand police, police officers, police recruitment, power, psychopaths, school boards, trump, university college london, youth soccer

Tyrants are good at obtaining power, but bad at wielding it. And no, Mussolini didn't make the trains run on time. Author and Washington Post columnist Brian Klaas joins Charlie Sykes on today's podcast.