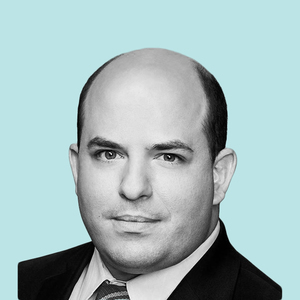 Brian Stelter
Special guest
Brian Stelter is anchor of CNN's Reliable Sources and CNN's chief media correspondent.
Brian Stelter has been a guest on 2 episodes.
September 8th, 2020 | 45 mins 58 secs

brian stelter, coronavirus, donald trump, fox news, journalism, opinions, reporting, shep smith

On today's Bulwark Podcast, Brian Stelter joins Charlie Sykes to discuss his new book: "Hoax: Donald Trump, Fox News, and the Dangerous Distortion of Truth."

October 15th, 2019 | 36 mins 56 secs

abc, carpe donktum, cnn, donald trump, fox news, james o'keefe, media, msnbc, oann, ronan farrow, shep smith, syria, video

On today's Bulwark Podcast, CNN's Brian Stelter joins host Charlie Sykes to discuss the sudden departure of Shep Smith from Fox News, and what that means for the future of the network, the violent video shown at a pro-Trump conference at a Trump property, the ABC Syria blunder, the NBC / Ronan Farrow dustup, and the curious works of James O'Keefe.