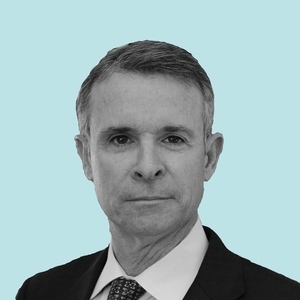 Bryan McGrath
Special guest
Bryan McGrath is the Managing Director of The FerryBridge Group defense consultancy.
He is also a retired naval officer who commanded a guided missile destroyer from 2004-2006 (USS BULKELEY DDG 84).
He was a naval policy adviser to the Romney Campaign in 2012, and the Rubio Campaign in 2016.
From 2013-2019 he was the Deputy Director of Hudson Institute's Center for American Seapower.
Bryan McGrath has been a guest on 1 episode.
October 14th, 2019 | 44 mins 2 secs

american exceptionalism, assad, carpe donktum, congress, foreign policy, generals, isis, jim mattis, maga, sanctions, secdef, syria, transactionalism, trump, turkey, video, waiver, whistleblowers

On today's Bulwark Podcast, Bryan McGrath joins host Charlie Sykes to discuss recent developments in Syria with Turkey, the Kurds, and ISIS, the increasingly transactional nature of U.S. foreign policy, Mattis, Trump, and Congress's waiver, plus how American exceptionalism took a turn from the serious to a carnivalesque funhouse mirror version.