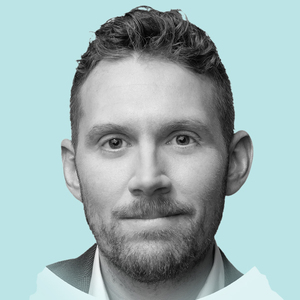 Charlie Warzel
Special guest
CHARLIE WARZEL recently started writing a newsletter, Galaxy Brain, on Substack. Before that he was a writer-at-large for the New York Times Opinion page, and a senior technology writer at BuzzFeed News. He was the lead writer of the Times' Privacy Project and co-author of 'One Nation Tracked,' a seven-part investigative series on smartphone location tracking, for which he was named a finalist for the 2020 Livingston Award for National Reporting. Before the Times, Warzel was a senior technology writer at BuzzFeed News, covering technology's biggest platforms, disinformation, and information warfare. He was the recipient of a 2019 Mirror Award for his reporting on Facebook's privacy struggles. He lives in Missoula, Montana.
Charlie Warzel has been a guest on 1 episode.
October 20th, 2021 | 51 mins 10 secs

careers, contempt, far right, jan. 6, jobs, journalism, liz cheney, media, millennials, pandemic, press, steve bannon, trump, work from home, work life

Can our media rise to meet the dangerous moment we are in? Journalist Charlie Warzel joins Charlie Sykes on today's podcast.