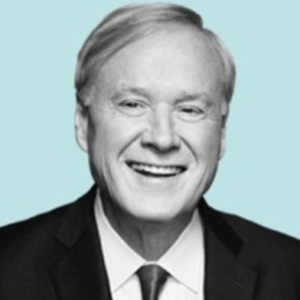 Chris Matthews
Special guest
Author, journalist, hosted Hardball on MSNBC for 20 years and "So You Wanna be President" podcast.
Chris Matthews has been a guest on 2 episodes.
August 17th, 2020 | 45 mins 20 secs

conventions, democratic convention, dnc, donald trump, early voting, joe biden, john kasich, kamala harris, michelle obama, post office, vote by mail

On a special DNC Convention episode of the Bulwark Podcast, Chris Matthews and Mark McKinnon join Charlie Sykes to discuss the future of political conventions, a look at day one's speakers, their favorite convention memories, and whether Trump's Post Office gambit on vote by mail will backfire.

April 27th, 2020 | 48 mins 9 secs

bernie sanders, chris matthews, democratic party, donald trump, elizabeth warren, gop, joe biden, liberalism, media culture, msnbc, nbc, tip o'neill

On today's Bulwark Podcast, Chris Matthews joins host Charlie Sykes to discuss his career and the 2020 elections. Can Joe Biden cut through a political culture largely focused on resentment? Plus, what comes next.