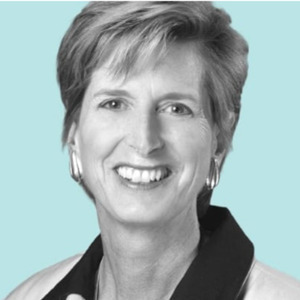 Christine Todd Whitman
Special guest
Christine Todd Whitman is the President of The Whitman Strategy Group (WSG), a consulting firm that specializes in energy and environmental issues. Governor Whitman served in the cabinet of President George W. Bush as Administrator of the Environmental Protection Agency from January of 2001 until June of 2003. She was the 50th Governor of the State of New Jersey, serving as its first woman governor from 1994 until 2001. As Governor, Christie Whitman earned praise from both Republicans and Democrats for her commitment to preserve a record amount of New Jersey land as permanent green space. She is the author of a New York Times best seller called "It's My Party Too", and in 2017, Governor Whitman was awarded The Eisenhower Medal for Leadership and Service.
Christine Todd Whitman has been a guest on 1 episode.
June 10th, 2020 | 37 mins 55 secs

2020, bill barr, camden, covid-19, donald trump, elections, george floyd, georgia, gop, joe biden, law and order, nj, policing, vote by mail

On today's Bulwark Podcast, former New Jersey Governor Christine Todd Whitman joins Charlie Sykes to discuss President Trump and the GOP's response to the death of George Floyd, why states aren't prepared for the 2020 elections, and what a post-Trump future for the GOP might look like.