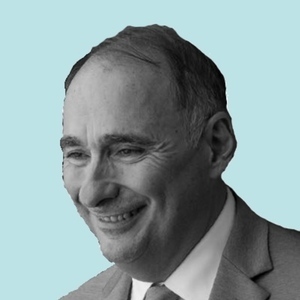 David Axelrod
Special guest
David Axelrod is a preeminent American political strategist and commentator and the former chief strategist and senior advisor to President Barack Obama. Axelrod currently serves as the founding director of the University of Chicago's non-partisan Institute of Politics and as a senior political commentator for CNN. He is the host of The Axe Files, a top-rated podcast featuring in depth conversations with public figures across the political spectrum. A televised version of the show airs monthly on CNN. A former political writer for the Chicago Tribune, Axelrod produced media strategy and advertising for 150 campaigns across the U.S., culminating in President Obama's historic elections. Axelrod is also the author of The New York Times best-selling memoir, Believer: My Forty Years in Politics.
David Axelrod has been a guest on 1 episode.
October 19th, 2019 | 50 mins 33 secs

2020, biden, journalism, klobuchar, pete buttigieg, trump, warren, white house

On a special weekend edition of the Bulwark Podcast, David Axelrod joins host Charlie Sykes to talk about his 40 year career in politics, the art of podcasting, the 2020 elections, and a discussion about the Democratic hopefuls.