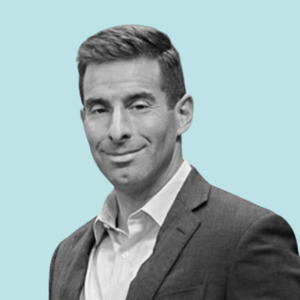 Elie Honig
Special guest
A former New Jersey and federal prosecutor with extensive experience leading and managing criminal trials and appeals, Elie provides strategic advice to individuals and businesses in government-facing investigations as well as counsel on internal investigations.
Prior to joining the firm, Elie served as Director of the Department of Law and Public Safety, New Jersey Division of Criminal Justice, where he directed major criminal cases against street gangs, drug trafficking organizations, illegal firearms traffickers, corrupt public officials, child predators, and white collar offenders. Under Elie's leadership, statewide law enforcement introduced several important new initiatives aimed at emerging criminal threats, including post-Sandy fraud, cybercrime, human trafficking, and prescription opioid abuse.
Before joining the Division of Criminal Justice, Elie worked for eight years as an Assistant U.S. Attorney for the Southern District of New York, where he successfully prosecuted more than 100 members and associates of La Cosa Nostra, including bosses and other high-ranking members of the Gambino and Genovese organized crime families. Elie has tried 15 cases to jury verdict and has argued over 20 cases in the federal appellate courts and the New Jersey Supreme Court.
At Lowenstein Sandler, Elie works with partners in the White Collar Criminal Defense practice as a key advisor on investigations and trial strategy. He brings experience trying criminal cases in a wide range of industries, from the financial sector to life sciences and entertainment. With firsthand knowledge of how prosecutors think, Elie applies that perspective to help clients targeted by government agencies limit their risk, protect their reputations, and achieve positive outcomes.
In addition to his role as special counsel at Lowenstein Sandler, Elie serves as Executive Director of the Rutgers Institute for Secure Communities at Rutgers University. Launched in 2018, the institute develops data-driven analytics for law enforcement; works with at-risk populations in Europe and the U.S. to pilot community policing; and educates undergraduate students in a new course of study that combines intelligence, cybersecurity, ethics, and criminal justice.
Elie is a CNN Legal Analyst and leverages his prosecutorial and trial experience to offer informed commentary on timely legal and government issues.
Elie Honig has been a guest on 1 episode.
July 2nd, 2021 | 46 mins 45 secs

1/6, attorney general bill barr, book hatchet man: how bill barr broke the prosecutor's code and corrupted the justice department, elie honig, indictments, january 6 investigation, mike shields, trump org

Elie Honig joins Charlie Sykes to discuss the Trump Org. indictments, the 1/6 investigation, and his new book, "Hatchet Man: How Bill Barr Broke The Prosecutor's Code and Corrupted the Justice Department"