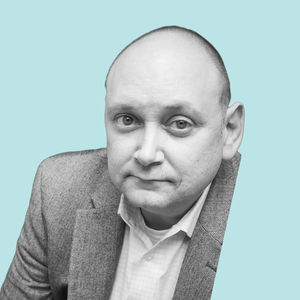 Greg Weiner
Special guest
Greg Weiner, provost and vice president for academic affairs at Assumption College, is an expert in the political thought of the American Founding. A visiting scholar at the American Enterprise Institute, he holds a Ph.D. in government from Georgetown University and completed a postdoctoral fellowship at Brown University before coming to Assumption College. George F. Will has written that he ranks "among the most prolific and profound contemporary writers on political philosophy."
Weiner is the author of four books: Madison's Metronome: The Constitution, Majority Rule and the Tempo of American Politics; American Burke: The Uncommon Liberalism of Daniel Patrick Moynihan; The Political Constitution: The Case Against Judicial Supremacy; and Old Whigs: Burke, Lincoln and the Politics of Prudence.
The director of the Daniel Patrick Moynihan Center for Scholarship and Statesmanship at Assumption College, Weiner has published and lectured around the country on such topics as the political thought of James Madison, the separation of powers, the presidency, constitutional interpretation and other issues. He is also a contributing editor of the Online Library of Law and Liberty. He has published more than a dozen essays in The New York Times as well as op-eds in The Washington Post.
Before his academic career, Weiner was a political aide, consultant and writer in Washington, D.C. for nearly two decades, including several years as communications director for Senator J. Robert Kerrey of Nebraska.
Greg Weiner has been a guest on 1 episode.
October 2nd, 2019 | 31 mins 49 secs

congress, donald trump, greg weiner, impeachment

On today's Bulwark Podcast, Greg Weiner joins Charlie Sykes to discuss his recent NYT column, and how Donald Trump may have inadvertently awakened a long-dormant Congress.