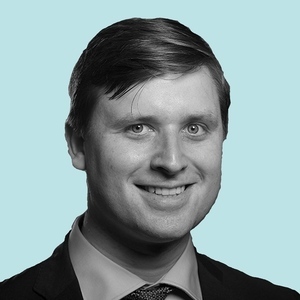 James Hohmann
Special guest
James Hohmann is the National Political Correspondent for _The Washington Post _, where he authors the Daily 202 newsletter and is anchor of PowerPost.
James Hohmann has been a guest on 2 episodes.
October 9th, 2019 | 38 mins 27 secs

article ii, captain kangaroo, china, donald trump, executive power, kurds, lindsey graham, mitt romney, nba, syria, trey gowdy, turkey

On today's Bulwark Podcast, James Hohmann of the Washington Post joins host Charlie Sykes to discuss the latest with the impeachment inquiry, President Trump's curious view of Article II powers, the reemergence of Trey Gowdy, and the latest with Syria, Turkey, and the Kurds.

May 16th, 2019 | 38 mins 41 secs

2020, democrats, elections, gop, josh hawley, litmus tests, marco rubio, populism, primary, republicans

James Hohmann joins Charlie Sykes to talk about how Senators Marco Rubio and Josh Hawley are positioning themselves for a post-Trump populist GOP, plus a look at the constantly changing litmus tests facing the ever-growing 2020 Democratic primary field.