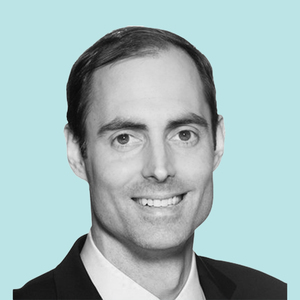 James Wallner
Special guest
James Wallner researches and writes about Congress, especially the Senate, the separation of powers, legislative procedure and the federal policy process. He also serves as a professorial lecturer in the Department of Government at American University, and is a fellow at American University's Center of Congressional and Presidential Studies.
James joined R Street from the Heritage Foundation, where he was group vice president for research. Earlier in his career, he was executive director of the Senate Steering Committee during the chairmanships of Sens. Pat Toomey (R-Pa.) and Mike Lee (R-Utah). He also has served as legislative director to Toomey and to former Sen. Jeff Sessions (R-Ala).
James is the author of two books: The Death of Deliberation: Partisanship and Polarization in the United States Senate (2013) and _On Parliamentary War: Partisan Conflict and Procedural Change in the United States Senate _(2017).
James received a bachelor's degree in political science from the University of Georgia and received both his master's and doctoral degrees in politics from the Catholic University of America. He also holds a master's in international and European politics from the University of Edinburgh in Scotland.
James Wallner has been a guest on 3 episodes.
January 26th, 2021 | 58 mins 56 secs

constitution, donald trump, filibuster, impeachment, senate

On today's Bulwark podcast, Jonathan Chait and James Wallner join Charlie Sykes to talk about the future of the filibuster in a divided Senate, and what the possibilities are in impeachment 2.0.

April 22nd, 2020 | 46 mins 19 secs

congress, coronavirus, covid-19, mitch mcconnell, senate, stimulus

On today's Bulwark Podcast, R Street's James Wallner joins host Charlie Sykes to discuss Congress's response to Coronavirus, Mitch McConnell's control of the Senate, and whether we'll see remote voting.

January 30th, 2020 | 50 mins 11 secs

conservatism, democrats, donald trump, gop, impeachment, senate

On today's Bulwark Podcast, James Wallner from R Street joins host Charlie Sykes to discuss the impeachment of President Trump, the state of intellectual conservatism in a tribalist dog fight, and how the Senate works behinds the scenes.