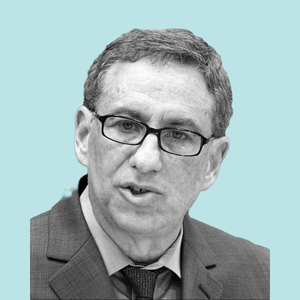 Jeffrey Tulis
Special guest
Professor Tulis's interests bridge the fields of political theory and American politics, including more specifically, American political development, constitutional theory, political philosophy and the American presidency. His publications include The Presidency in the Constitutional Order (LSU, 1981; Transaction, 2010), The Constitutional Presidency (Johns Hopkins, 2009), The Limits of Constitutional Democracy (Princeton, 2010), and The Rhetorical Presidency, (Princeton, 1987, Princeton Classics edition, 2017). Four collections of essays on The Rhetorical Presidency with responses by Tulis have been published, including a special double issue of Critical Review: An Interdisciplinary Journal of Politics and Society, (2007), where his book is described as "one of the two or three most important and perceptive works written by a political scientist in the twentieth century." It received the American Political Science Association's Legacy Award in 2018. His most recent book (co-authored with Nicole Mellow) is Legacies of Losing in American Politics (Chicago, 2018).
He has served as President of the Politics and History Section of the American Political Science Association. He received the President's Associates Teaching Excellence Award at the University of Texas. He has held research fellowships from NEH, ACLS, Olin Foundation, Harvard Law School, and the Mellon Preceptorship at Princeton University, where he taught before moving to Texas. He has held visiting positions at Notre Dame and Harvard. He has served as associate chair of the Department of Government from 1989-2001 and was acting chair during 1992-93. and for part of each year between 1989 and 2001. During the academic year 2008-09, he was a Laurance S. Rockefeller Visiting Fellow at the University Center for Human Values at Princeton. During Spring 2016, he was a Dahrendorf Visiting Fellow at the London School of Economics and Political Science.
Jeffrey Tulis has been a guest on 1 episode.
February 5th, 2020 | 51 mins 36 secs

democrats, donald trump, impeachment, republicans, sotu

On today's Bulwark Podcast, frequent contributor Jeffrey Tulis joins host Charlie Sykes to discuss the impeachment of Donald Trump, and the State of the Union address.