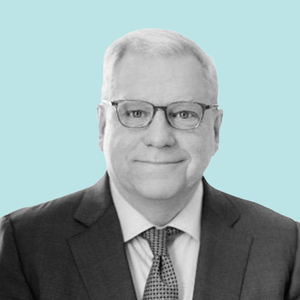 Joe Lockhart
Special guest
Joe Lockhart served as the19th White House Press Secretary from October 1998 to September 2000, during the Administration of President Bill Clinton. He previously served Principal Deputy White House Press Secretary under Mike McCurry from 1997 to 1998 and as campaign spokesman for President Clinton's 1996 re-election campaign. In addition, Joe served as communications advisor and press secretary for several politicians and presidential candidates, including Walter Mondale, Paul Simon, and Michael Dukakis.
Following the 2000 election, Joe co-founded the Glover Park Group and later served as a senior advisor to then-Senator and Democratic presidential nominee John Kerry during his 2004 presidential campaign. Joe has held senior positions at Facebook from 2011 to 2012, and at the NFL where he was executive vice president of communications and public affairs from 2016 to 2018.
Joe is currently Vice Chair of Edelman Public Relations and a CNN political analyst.
Joe Lockhart has been a guest on 2 episodes.
August 19th, 2020 | 45 mins 9 secs

bill clinton, campaign trail, convention, dnc, donald trump, joe biden, john kerry, lying, marco rubio, meddling, russia, senate intelligence committee, usps, vote by mail

On a special DNC Convention episode of the Bulwark Podcast, S.V. Dáte and Joe Lockhart join Charlie Sykes to break down day two of the DNC Convention, the Senate Intelligence Committee report on Russian meddling, and Trump, the USPS, and voting by mail.

February 27th, 2020 | 47 mins 16 secs

2020, bernie, biden, briefing, coronavirus, donald trump, elections, populism, press, vetting, warren, white house

On today's Bulwark Podcast, Joe Lockhart joins host Charlie Sykes to discuss President Trump's weird Coronavirus briefing, the origin of the Shadow Briefing, and the latest on the state of the 2020 race on the eve of the South Carolina primary.