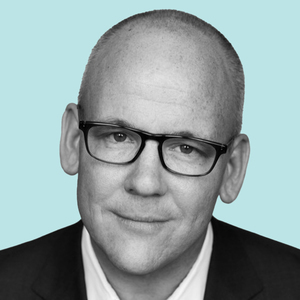 John Heilemann
Special guest
John Heilemann has covered politics, business, and their intersection for nearly three decades in America and abroad. He is a host, executive producer, and creator of Showtime's THE CIRCUS, the heralded weekly political documentary series. Heilemann is also national affairs analyst for NBC News and MSNBC, where he appears regularly on MORNING JOE, THE LAST WORD, DEADLINE: WHITE HOUSE, THE 11TH HOUR, and other programs.
In addition to his work on television, Heilemann is an acclaimed writer who has co-authored two of the most successful and influential books in history on presidential politics: the NEW YORK TIMES No. 1 best sellers GAME CHANGE and DOUBLE DOWN, which are widely seen as the definitive accounts of the 2008 and 2012 elections, respectively. A runaway worldwide sensation, reprinted in nine languages, GAME CHANGE was adapted by HBO Films into a movie of the same name, which debuted in 2012 and went on to win five Emmy Awards, three Golden Globes, and a Peabody Award.
During the 2016 election season, Heilemann served as a managing editor of BLOOMBERG POLITICS and host of MSNBC and Bloomberg TV's daily political news and analysis program WITH ALL DUE RESPECT. Prior to joining Bloomberg, he was NEW YORK MAGAZINE's national affairs editor and columnist, and before that a staff writer for THE NEW YORKER, WIRED, and THE ECONOMIST, exploring the corridors of power from Washington to Wall Street to Silicon Valley. His magazine writing has also appeared in VANITY FAIR, GQ, TIME, THE NEW REPUBLIC, and THE WASHINGTON MONTHLY, and been anthologized in THE BEST AMERICAN POLITICAL WRITING and THE BEST AMERICAN CRIME WRITING. His first book, PRIDE BEFORE THE FALL: THE TRIALS OF BILL GATES AND THE END OF THE MICROSOFT ERA, was named one of the best books of 2001 by BUSINESSWEEK.
On television, Heilemann has provided political and cultural analysis on programs ranging from FACE THE NATION and THIS WEEK WITH GEORGE STEPHANOPOULOS to REAL TIME WITH BILL MAHER and THE SIXTIES, THE SEVENTIES, THE EIGHTIES, THE NINETIES, and THE 2000S on CNN. In 2008, he hosted DOWNLOAD, a four-part documentary on the rise of the Internet on Discovery Channel.
A graduate of Northwestern University and Harvard's Kennedy School of Government, Heilemann was born in Los Angeles and lives in Manhattan with his wife, Diana Rhoten, and their two Great Danes.
John Heilemann has been a guest on 1 episode.
October 26th, 2020 | 54 mins 42 secs

bulwark, debates, donald trump, election, hunter biden, joe biden

On today's Bulwark Podcast, John Heilemann joins Charlie Sykes to discuss President Trump's 60 Minutes interview, the Hunter Biden conspiracies, and the last Presidential debate.