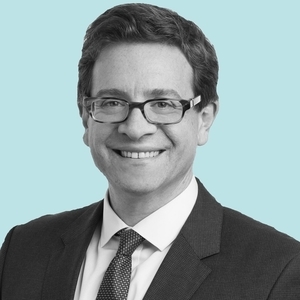 Julian E. Zelizer
Special guest
Julian E. Zelizer is the author of Fault Lines: A History of the United States Since 1974 (W. W. Norton & Company; January 8, 2019). He has been among the pioneers in the revival of American political history. He is the Malcolm Stevenson Forbes, Class of 1941 Professor of History and Public Affairs at Princeton University and a CNN Political Analyst. He has written over 900 op-eds, including his popular weekly column for CNN.Com and The Atlantic. This year, he is the Distinguished Senior Fellow at the New York Historical Society. He is the author and editor of 19 books including, The Fierce Urgency of Now: Lyndon Johnson, Congress, and the Battle for the Great Society (2015), the winner of the D.B. Hardeman Prize for the Best Book on Congress. This January Norton will publish his new book, co-authored with Kevin Kruse, Fault Lines: A History of the United States Since 1974. He has received fellowships from the Brookings Institution, the Guggenheim Foundation, the Russell Sage Foundation, and New America.
Julian E. Zelizer has been a guest on 2 episodes.
April 26th, 2019 | 38 mins 12 secs

2020, biden, congressional democrats, executive privilege, oversight, subpoenas, trump

Julian Zelizer joins host Charlie Sykes to talk about the coming showdown between Congress and President Trump over testifying before Congress. Will it lead to a Constitutional crisis? Plus, an analysis of Biden's opening salvo in the crowded 2020 field.

January 17th, 2019 | 38 mins 41 secs

1970s, conservatism, trump, trumpism

Julian Zelizer and Kevin Kruse join Charlie Sykes to discuss their new book 'Fault Lines: A History of the United States Since 1974."