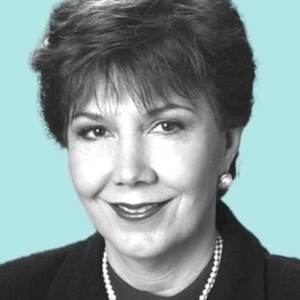 Linda Chavez
Special guest
Linda Chavez is director of the Becoming American Initaitive. She is one the of chairmen for the Center for Equal Opportunity, a syndicated columnist, and has served on two Fortune 500 company boards. She authored Out of the Barrio: Toward a New Politics of Hispanic Assimilation, discussing the timeline of Hispanic progress regarding bilingual education, voting rights, immigration, and affirmative action. Chavez served in the Reagan administration as the Director of the Office of Public Liaison, making her the highest-ranking woman in President Reagan's White House. In 2000, the Library of Congress named Chavez a Living Legend.
Linda Chavez has been a guest on 2 episodes.
April 8th, 2019 | 32 mins 12 secs

border, dhs, illegal immigration, immigration, kirstjen nielsen, stephen miller

Linda Chavez joins host Charlie Sykes to discuss the departure of Kirstjen Nielsen, her legacy at DHS, and a look at some of the potential replacements.

March 8th, 2019 | 28 mins 21 secs

foreign policy, kim jong-un, michael cohen, north korea, president trump

On today's Bulwark Podcast, Linda Chavez joins Charlie Sykes to discuss why the last week of February was the most important week of Trump's Presidency. How his presidency fared regarding Michael Cohen's testimony, the North Korea summit, to the vote to overturn his national emergency declaration on the southern border.