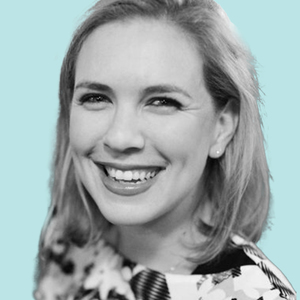 Lucy Caldwell
Special guest
Lucy Caldwell is a political strategist, technology evangelist and former issue-advocate with more than a decade of experience at both the local and national level. An expert in data-driven outreach and grassroots activation, Caldwell began her career working in direct issue advocacy, and later, building a tech company that upended the landscape of issue outreach. Most recently, Caldwell served as Campaign Manager for former Congressman Joe Walsh's (R-IL) primary challenge to Donald Trump. Business Insider called Caldwell one of the "most powerful women running the 2020 presidential campaigns from behind the scenes."
Until 2019, Caldwell spent five years at Crowdskout, serving as the Chief Strategy Officer and Executive Vice President and ultimately helping to shepherd the company through a successful acquisition. Crowdskout was founded with a vision to empower people and organizations to amplify their voices around issues through better use of data and technology. The software has been deployed by national and local advocacy and campaign professionals across the political spectrum in all fifty states, as well as across four continents. Under Caldwell's tenure, Crowdskout was named the Best Advocacy Technology Platform by Campaigns & Elections Magazine.
A former comms staffer with relationships at every major national news outlet, Caldwell has been quoted extensively in national print publications and has appeared on programs on CNN, Fox News, Fox Business, as well as NPR's Diane Rehm Show. She frequently speaks and writes on the collision of technology and issue-moving and what it means for today's campaign and advocacy professionals. A graduate of Harvard College, Caldwell lives in Washington, DC.
Lucy Caldwell has been a guest on 1 episode.
June 15th, 2020 | 52 mins 51 secs

2020, charlie kirk, conservatism, donald trump, elections, gop, joe walsh, maga, republican party, ted cruz

On today's Bulwark Podcast, Lucy Caldwell joins Charlie Sykes to discuss the unravelling of the Republican mind, and how a once-serious party seems hell bent on trolling, and tales from the 2020 GOP Primary trail.