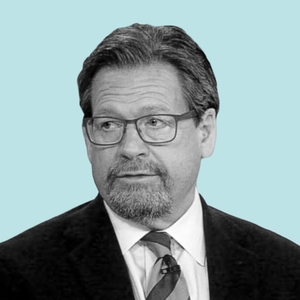 Mark Salter
Special guest
Mark Salter is a speechwriter and strategist who served on the staff of Senator John McCain for nearly 20 years. He co-authored all of McCain's seven books.
Mark Salter has been a guest on 2 episodes.
October 21st, 2020 | 45 mins 45 secs

60 minutes, debate, donald trump, joe biden, john mccain, lesley stahl, mute button, ron johnson

On today's Bulwark podcast, Mark Salter joins Charlie Sykes to discuss his new book: "The Luckiest Man: Life with John McCain."

July 3rd, 2019 | 32 mins 50 secs

Mark Salter joins host Charlie Sykes to talk about his late boss John McCain, President Trump's strange obsession with him, the 2020 Democratic primaries so far, whether or not "win at all politics" is here to stay, and a look back at what the heck happened to Sarah Palin.