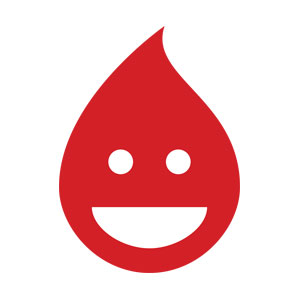 Matt Bennett
Special guest
As a 23-year-old campaign staffer, Matt Bennett helped stage the infamous "Dukakis in a tank" photo-op that helped sink Michael Dukakis' 1988 presidential campaign. Matt would never again put a candidate in a tank (other than a think tank), but now he's a long-serving veteran of many political wars.
His pursuit of center-left politics has taken Matt from the campaign trail to the White House, and from the pages of The New York Times to appearances on Meet the Press and 60 Minutes. He worked on both of the presidential campaigns of Bill Clinton, his political hero. He served as Deputy Assistant to the President for Intergovernmental Affairs in the Clinton White House, where he was the principal White House liaison to governors and covered issues ranging from disaster response to Medicaid to immigration. Prior to that, Matt traveled with Vice President Al Gore on his White House staff. He was Director of Communications for Wesley Clark's presidential campaign in 2004, and from 2001-2004 he was Director of Public Affairs for Americans for Gun Safety.
In 2005, Matt joined his three fellow co-founders in establishing Third Way, believing that there is a tremendous need for fresh thinking and moderate ideas in a time of extreme political immoderation. Matt loves coming to work every day to take on the big questions our country faces with some of the people he respects most in the world. He considers helping to extend marriage equality to gays and lesbians one of Third Way's proudest achievements so far.
Matt earned his J.D. from the University of Virginia School of Law and his bachelor's degree in History from the University of Pennsylvania. But he grew up in Syracuse, and his blood—and loyalties—run Orange. He's been a short-order cook, a room service waiter, a busboy, and a dishwasher, but the high point of Matt's professional life was meeting Nelson Mandela. The literal high point of his life was climbing Mount Kilimanjaro.
Matt lives outside Washington, D.C. with his wife and two boys, and he goes skiing with them every chance he gets.
Matt Bennett has been a guest on 1 episode.
January 27th, 2022 | 41 mins 27 secs

arizona, bannon, big coup, big lie, cheney, constitution, cori bush, defund the police, democracy, election workers, jody hice, joe manchin, kinzinger, latinx, marc elias, moderates, morning in america, noncitizen voting, precinct workers, progressives, raffensperger, reagan, state legislators, supreme court, voters

The Democratic establishment needs to wake up. The time is now for democracy's allies to unify and stop the Big Lie from becoming the Big Coup. Third Way's Matt Bennett joins Charlie Sykes on today's podcast.