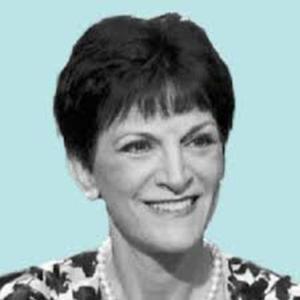 Mona Charen
Special guest
Mona Charen is a Senior Fellow, Ethics and Public Policy Center, columnist, and the author of two New York Times bestsellers: Useful Idiots and Do-Gooders. Her new book, Sex Matters, was released in June. Charen began her career writing for National Review magazine, and she served as a speechwriter for Nancy Reagan before joining President Reagan's staff in the White House Office of Public Liaison and in the Office of Communications. Her work has been featured in over 200 newspapers and websites, and she is a regular guest on public affairs programs.
Mona Charen has been a guest on 3 episodes.
July 12th, 2019 | 42 mins 14 secs

claremont institute, jack posobiec, nationalism, paul ryan, robert mueller, social conservatism, social media summit, technology, tucker carlson

On today's Bulwark podcast, Mona Charen and Gabriel Schoenfeld join host Charlie Sykes to discuss the growth of a new nationalism in the Republican party.

May 17th, 2019 | 45 mins 14 secs

2020, abortion, donald trump, rape, torture, war crimes

Mona Charen and Sarah Longwell join host Charlie Sykes to talk about President Trump's record on war crimes, and the efforts of state-level Republicans to change the debate on abortion.

January 30th, 2019 | 37 mins 44 secs

2020, conservatism, democrats, gop, trump

On today's Bulwark Podcast, Mona Charen and Jim Swift join host Charlie Sykes to discuss whether or not there can be a party of reality in the 2020 elections.