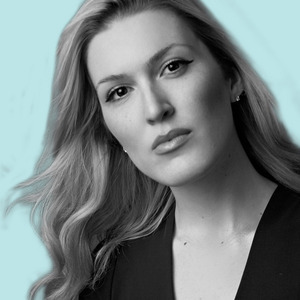 Olivia Nuzzi
Special guest
Olivia Nuzzi is a political journalist who is currently affiliated with the 'New York' magazine. She is its Washington correspondent reporting on the Donald Trump administration. Nuzzi decided what she wanted to do pretty early in her life. In 2011, still a teenager, she began her writing career as a monthly political columnist for a weekly New Jersey-based magazine. During this period, she also served as an intern on multiple political campaigns in the city. Her short blog post on the Not Safe For Work Corporation (NSFWcorp) website and the subsequent article on the 'New York Daily News' about her brief internship with the since-disgraced politician Anthony Weiner's New York mayoral campaign gave traction to her career as it came out at a time when Weiner was already marred by several other controversies. She was laid off by NSFWcorp in November 2013 and worked for 'The Daily Beast' during the 2016 presidential election before joining the 'New York' magazine in February 2017. Over the course of her career, she has also contributed to 'Politico Magazine,' 'GQ,' 'Esquire,' and 'The Washington Post.'
Olivia Nuzzi has been a guest on 1 episode.
January 5th, 2022 | 51 mins 14 secs

abortion, david mccormick, daytime tv, democrats, diet pills, dina powell, dr. oz, four seasons landscaping, fox news, giuliani, gop, hannity, mehmet oz, oprah, pennsylvania, quackery, republicans, senate, the 1980s, trump

GOP operatives are none too pleased that Dr. Oz wants to be the next Republican senator from Pennsylvania. Democrats — who remember when the guy from The Apprentice was underestimated — are worried. Olivia Nuzzi joins Charlie Sykes on today's podcast.