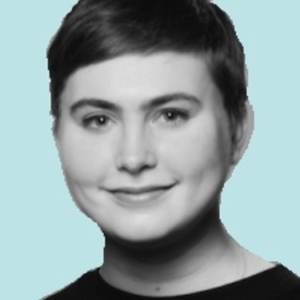 Quinta Jurecic
Special guest
Quinta Jurecic is the managing editor of Lawfare and a contributing writer to The Atlantic.
Quinta Jurecic has been a guest on 3 episodes.
September 26th, 2019 | 38 mins 33 secs

donald trump, trump, ukraine, whistleblower, white house

On today's Bulwark Podcast, Lawfare's Quinta Jurecic joins host Charlie Sykes to break down the just-released whistleblower complaint, and where it fits in Trump's pattern of obstruction.

August 8th, 2019 | 43 mins 2 secs

domestic terrorism, radicalization, terrorism, white nationalism

Quinta Jurecic joins host Charlie Sykes to discuss her work on the radicalization process, and what she's learned about her "countering violent extremism" theory in the years of the Trump presidency.

May 9th, 2019 | 39 mins 47 secs

bill barr, conservative media, executive privilege, misinformation, mueller report, tax returns, trump

Quinta Jurecic joins host Charlie Sykes to discuss the cycle of disinformation in conservative media, the reaction to the publication of President Trump's tax information, and the use of executive privilege regarding the Mueller Report and how it factors into Bill Barr being held in contempt by Congress.