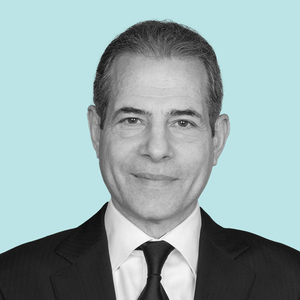 Richard Stengel
Special guest
Richard Stengel is the longest serving Under Secretary of State for Public Diplomacy and Public Affairs in American history (2013-16). While at the State Department, he helped modernize State's communications and led the department's counter-disinformation efforts. He helped create and oversee the Global Engagement Center, the United States' only stand-alone anti-ISIL messaging entity. He spearheaded the creation of the Sawab Center in Abu Dhabi, the first joint American and foreign counter ISIL messaging hub, which has become a template for others around the world.
He also led department-wide efforts to counter the global rise of disinformation. In addition, the Under Secretary oversees all communications from the podium and beyond. He also oversaw the modernization of all embassies websites and pioneered the use of social media at the Department. He also led the creation of English for All, a government-wide effort to promote the teaching of English around the world and oversaw the departments extensive educational exchanges, including the Fulbright Scholarship.
Stengel was a manga cum laude graduate of Princeton University, where he played on the 1975 NIT winning basketball team. He won a Rhodes Scholarship to Oxford, where he studied English and history. He's married to Mary Pfaff, a South African photographer whom he met while working on "Long Walk to Freedom" and has two teenaged sons.
From 1992 through 1994, he collaborated with Nelson Mandela on the South African leader's autobiography "Long Walk to Freedom." Stengel later wrote "Mandela's Way," a New York Times best-seller, on his experience working with Mandela. He is the author of several other books, including "January Sun," a book about life in a small South African town as well as "You're Too Kind: A Brief History of Flattery."
Richard Stengel has been a guest on 1 episode.
June 26th, 2020 | 53 mins 50 secs

2020, democrats, disinformation, donald trump, elections, joe biden

On today's Bulwark Podcast, Richard Stengel joins Charlie Sykes to discuss his new book: "Information Wars: How We Lost the Global Battle Against Disinformation and What We Can Do About It."