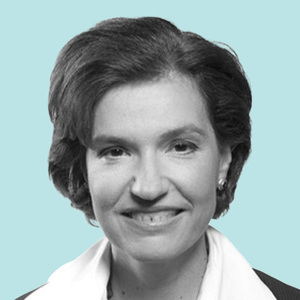 Susan Glasser
Special guest
Susan B. Glasser is a staff writer at The New Yorker, where she writes a weekly column on life in Washington.
Glasser has served as the top editor of several Washington publications; most recently, she founded the award-winning Politico Magazine and went on to become the editor of Politico throughout the 2016 election cycle. She previously served as the editor-in-chief of Foreign Policy, which won three National Magazine Awards, among other honors, during her tenure.
Before that, she worked for a decade at the Washington Post, where she was the editor of Outlook and national news. She also oversaw coverage of the impeachment of Bill Clinton, served as a reporter covering the intersection of money and politics, spent four years as the Post's Moscow co-bureau chief, and covered the wars in Iraq and Afghanistan. She edited Roll Call, a Capitol Hill newspaper, early in her career.
Her books include "Kremlin Rising" and "The Man Who Ran Washington," both of which she co-wrote with her husband, Peter Baker.
Susan Glasser has been a guest on 1 episode.
January 6th, 2022 | 36 mins 42 secs

biden, conspiracies, conspiracy, democracy, gop, impeachment, insurrection, jan 6, newt gingrich, obama, republican party, richard nixon, trump, us capitol, watergate

Conspiracy theories are at the core of Donald Trump, and the Republican Party still took him in. The surprise is that we are surprised. The New Yorker's Susan Glasser and Princeton's Julian Zelizer join Charlie Sykes on today's podcast.