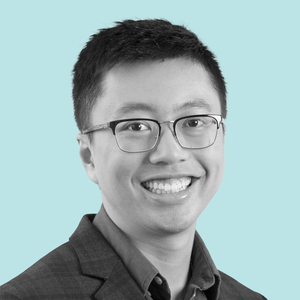 Tim Mak
Special guest
Tim Mak is NPR's Washington Investigative Correspondent, focused on political enterprise journalism.
His reporting interests include the 2020 election campaign, national security and the role of technology in disinformation efforts.
He appears regularly on NPR's Morning Edition, All Things Considered and the NPR Politics Podcast.
Mak was one of NPR's lead reporters on the Mueller investigation and the Trump impeachment process. Before joining NPR, Mak worked as a senior correspondent at The Daily Beast, covering the 2016 presidential elections with an emphasis on national security. He has also worked on the Politico Defense team, the Politico breaking news desk and at the Washington Examiner. He has reported abroad from the Horn of Africa and East Asia.
Mak graduated with a B.A. from McGill University, where he was a valedictorian. He also currently holds a national certification as an Emergency Medical Technician.
Tim Mak has been a guest on 1 episode.
November 15th, 2021 | 45 mins 6 secs

columbine, gun culture, gun laws, gun rights, las vegas shooting, mass shootings, national rifle association, obama, oiiver north, reese witherspoon, sandy hook, school shootings, second amendment, susan lapierre, taylor swift, the media

After years of pushing fear, the NRA is facing an existential crisis. Government investigations and the billionaire lifestyle of Wayne LaPierre may spell the end for one of the most powerful organizations in America. NPR's Tim Mak joins Charlie Sykes on today's podcast.