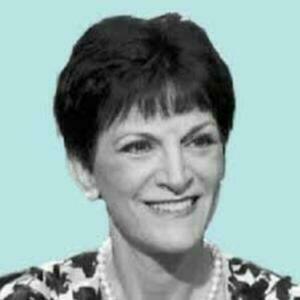 Mona Charen
Co-Host of The Bulwark Podcast
Mona Charen is Policy Editor of The Bulwark, a nationally syndicated columnist, and host of The Bulwark's Beg to Differ podcast. She can be reached at monacharen@thebulwark.com.
Mona Charen has hosted three Episodes.
December 30th, 2021 | 54 mins 15 secs

afghanistan, biden, bill clinton, boston globe, carter, covid, democracy, dershowitz, elections, epstein, foreign policy, julie k brown, jury trials, masks, miami herald, midterms, national review, refugees, regional papers, republicans, rich lowry, soviet union, trump, vaccinations. ghislaine maxwell, voter registration drives

A panel of Bulwark favorites share their predictions (AKA warnings) for 2022. They also take time to give a shout-out to the people who aren't shouting — the people on the ground helping others and working to save democracy. Bill Kristol, Tim Miller, Sarah Longwell, and JVL join guest host Mona Charen on today's episode.

December 28th, 2021 | 41 mins 35 secs

ahmaud arbery, american conservative, bannon, biden, coup d'état, derek chauvin, gop, jared schmeck, jill biden, jury verdicts, kim potter, liz cheney, peter navarro, republican party, trump, vaccines, yiddish

The Republican Party is now about knife fights and justifying just about anything -- like Peter Navarro laying out a clear description of the attempted Trump coup. Still, there are 2021 bright spots. Peter Wehner joins guest host Mona Charen on today's episode.

December 22nd, 2021 | 45 mins 13 secs

abortion, america fest, bannon, biden, bounty, burr, cassidy, cheney, cornyn, democrats, elections, electoral college, electoral count act, fauci, georgia, impeachment, kinzinger, kyle rittenhouse, mcconnell, murkowski, romney, texas, toomey, vigilantism, watters

From lionizing Kyle Rittenhouse, to stopping abortion in Texas, and threatening to take over America's election apparatus, Republicans are sending a dangerous message: Take matters into your own hands. Real Clear Politics' A.B. Stoddard joins guest host Mona Charen on today's episode.